The biking community from all over Manila has been abuzz recently following the advisory that bike lanes along Ayala Avenue, Makati will be converted into shared lane marking or "sharrows" to accommodate public utility vehicles (PUV).
This was issued by Make it Makati, a collaboration of the city government, Ayala Land Inc. and the Makati Commercial Association Inc. (MACEA). They stated that the increasing number of commuters returning to the city given the easing of COVID-19 restrictions as the reason for this move.
Bicyclists and other advocates of active transportation in a statement opposed the move that would compel cyclists to share the dedicated lanes with motor vehicles saying the removal of 'gold standard' Ayala avenue bike lanes puts many at risk.
When it comes to bike-friendly roads, it's important to know what exactly sharrows are and how they differ from bike lanes. While both serve to recommend routes for cyclists, there are key differences that affects the safety for the people cycling. This, in turn, affects the use of cycling as an alternate means of transport since safety is one of the primary factors that people consider when choosing a mode of transport.
What are Sharrows?
Sharrows (share + arrow) are pavement markings that indicate a shared lane for cyclists and motorists. They are typically marked with a pair of chevrons (a line or stripe in the shape of a V) along with a bike symbol and usually placed in the center of the lane. Sharrows are designed to remind drivers to share the roadway with cyclists, while also indicating a preferred position for cyclists within the lane.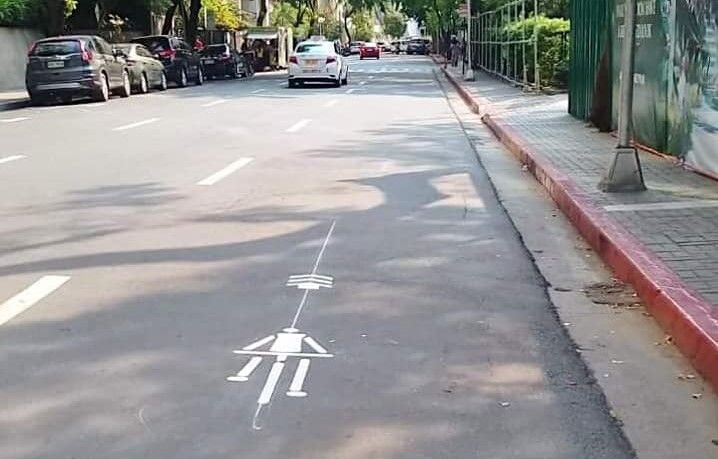 Bike Lanes
Bike lanes are dedicated lanes that are marked with a solid white line and bicycle symbol. Bike lanes provide a safer and more dedicated space for cyclists and separate them from motor vehicle traffic. This helps to reduce the risk of collisions and provides safety and comfort to cyclists.
Protected vs. unprotected bike lanes
According to peopleforbikes.org, protected bike lanes have some sort of physical, stationary, vertical separation between moving motor vehicle traffic and the bike lane. Examples of vertical separation include plastic posts, bollards, curbs, planters, raised bumps or parked cars. Paint alone does not create a protected bike lane.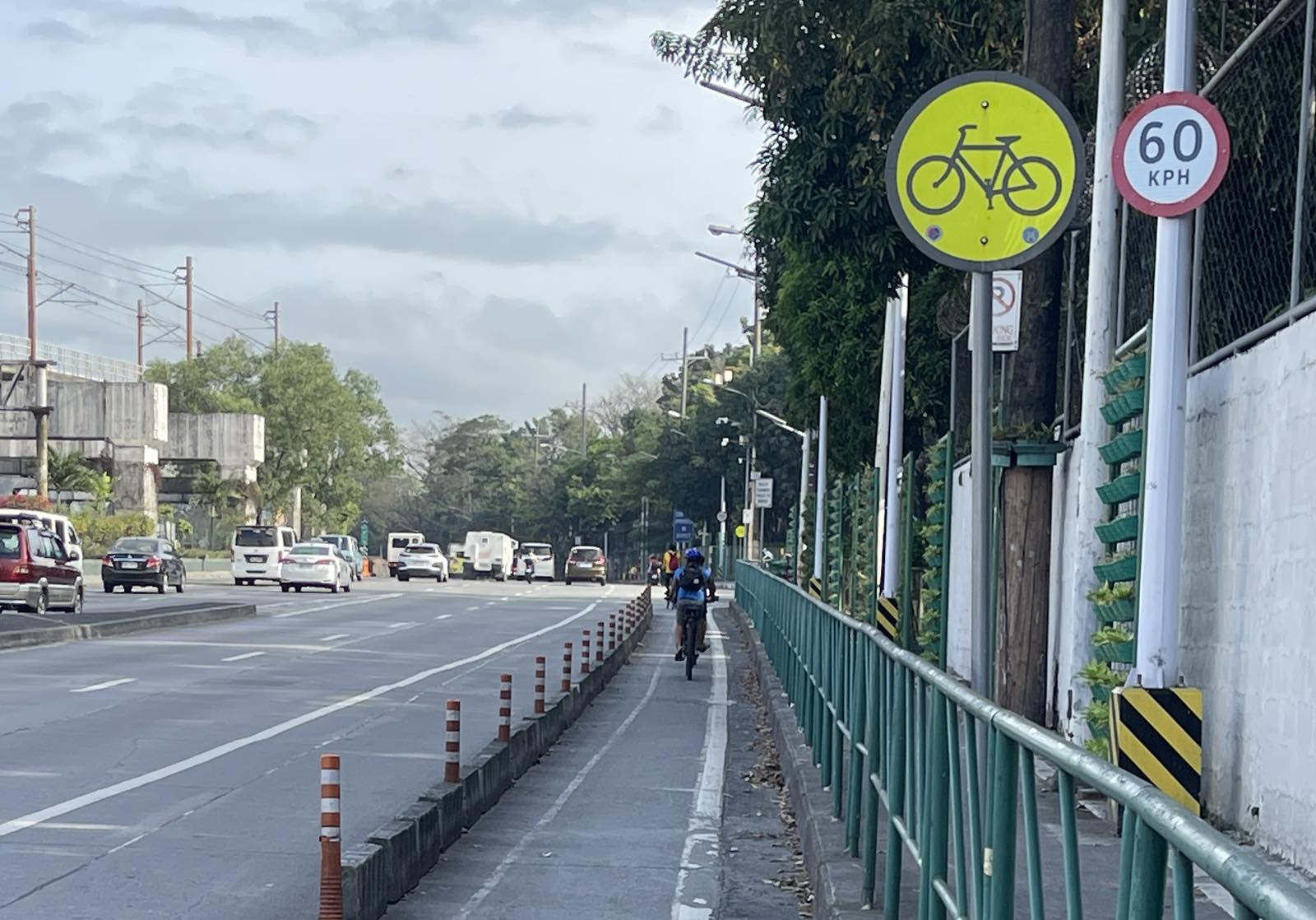 In the meanwhile, unprotected bike lanes use only painted markings and signages without a physical separation. Despite the lack of physical barriers, they are still intended to create dedicated space for bicycles as opposed to sharrows, albeit less effectively than protected bike lanes.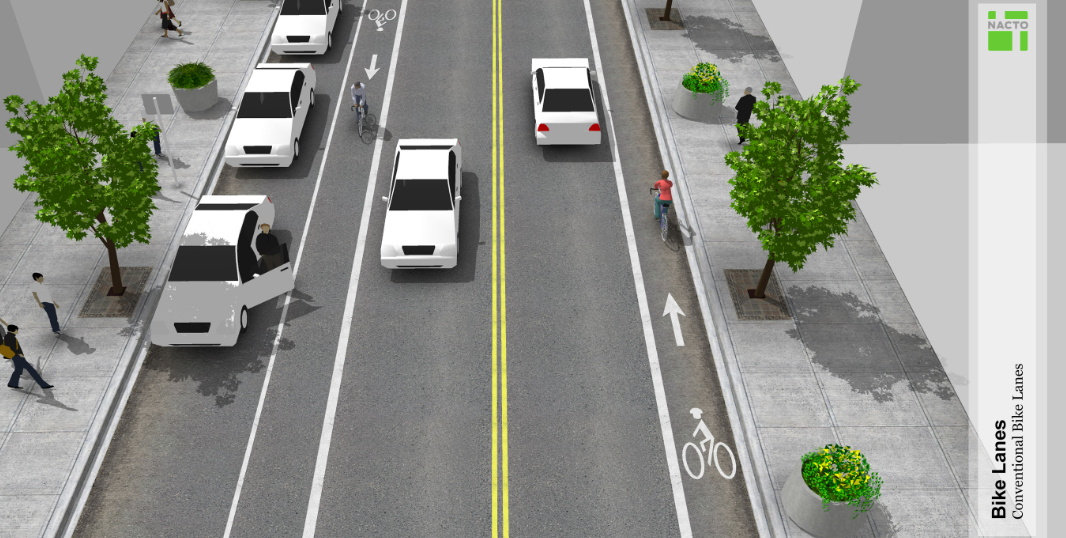 Sharrows are not bike lanes because sharrows do not create space for cyclists. It retains the shared space for mixed traffic between motorized vehicles and bicycles and therefore should not be used as a substitute for bicycle lanes, cycle tracks, or other separation treatments.
According to Flow, who are transportation specialists, sharrows should only be used on low-speed (vehicles traveling less than 30 kph) and low volume areas and when no other facilities could be provided due to factors like the lack of space.
What should motorists need to know on shared lanes?
One issue of sharrows is that there no available guidelines or rules yet on them and the closest thing we have is a public advisory from the Land Transportation Office (LTO) for Bicycle Lanes. This advisory provides guidelines and protocols for drivers in the operation of motorcycles, cars, trucks and other motorized vehicles on bicycle lanes.
Despite bike lanes segregating bicycles from vehicular traffic, motorists are still expected to take necessary precautions around cyclists. We can assume that those guidelines should especially apply to sharrows when traffic is mixed.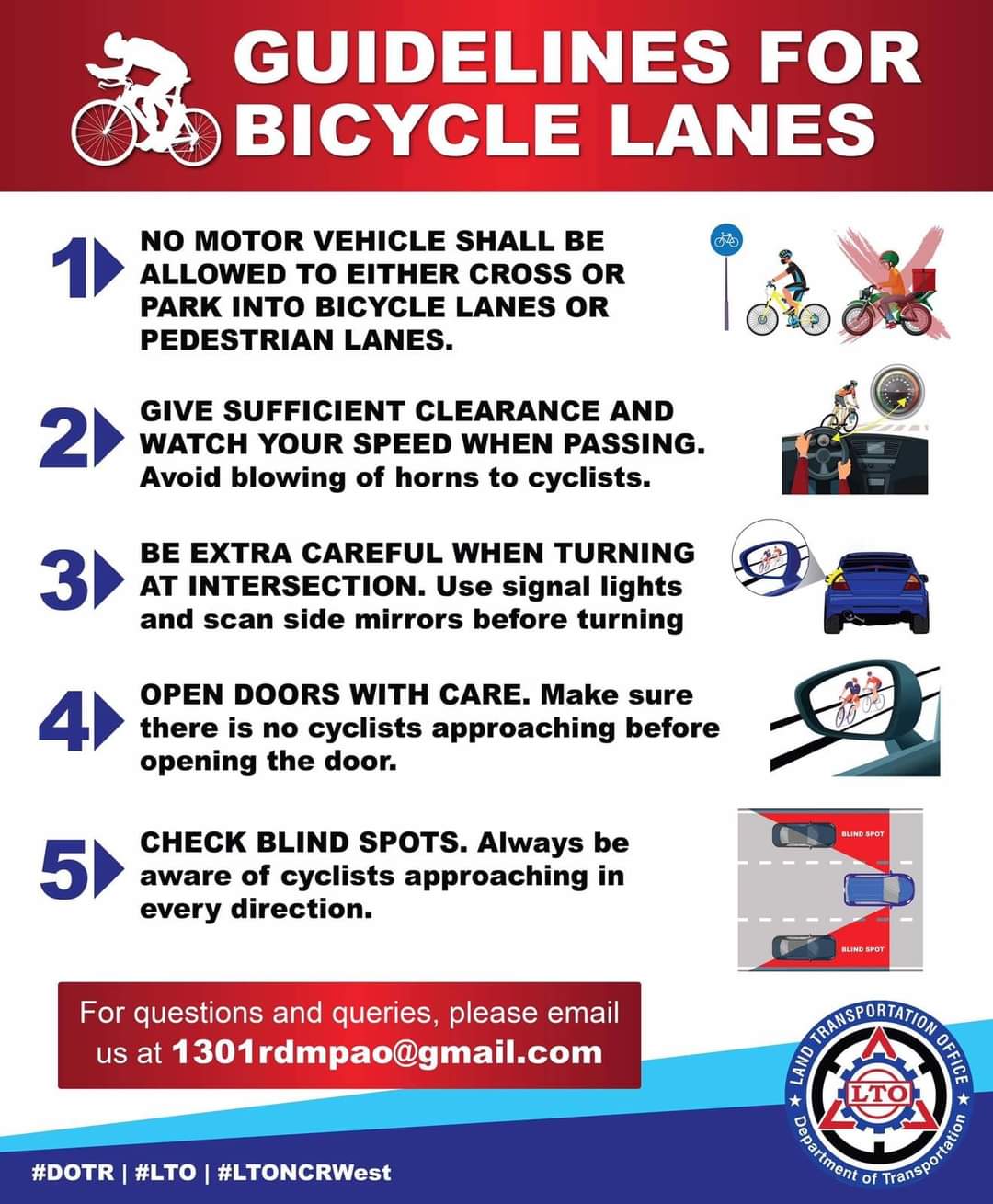 Are there benefits to sharrows?
NACTO Urban Bikeway Design Guide provides the following intended benefits of sharrows:
Alerts motor vehicle drivers to the potential presence of bicyclists 👁️‍🗨️
Alerts road users of the lateral position bicyclists are expected to occupy within the travel lane. 🛣️
Encourages safe passing by motorists 🦺
Reduces the incidence of wrong-way bicycling 🔼
Indicates a proper path for bicyclists through difficult or potentially hazardous situations ⚠️
Provides a wayfinding element along bike routes 🧭
Shown to increase the distance between bicyclists and parked cars, keeping bicyclists out of the "door zone." 🚴‍♂️↔️🚘
However, the intended benefits may not be realized if there is no shared understanding of what sharrows are.
Do sharrows actually make roads better?
Sharrows help us understand that not every street may have room for bike lanes and there will be times that cyclists and motorists will be forced to share lanes. The problems stem from the lack of awareness of what sharrows are and what behavior is expected from motorists. It is a new development in the Philippines that Land Transportation Office (LTO) does not have guidelines or give tests with regards to sharrows.
In the Philippines, sharrows end up being a shared space between PUVs and bicycles because PUVs tend to occupy the rightmost lane and load and unload passengers. This creates more dangers for everyone involved as motorized vehicles, bicycles, and pedestrians now share the same space. This means that demoting a bike lane into a sharrow will most likely decrease safety for both cyclist and public transport users especially if guidelines are not clearly established.
Dedicated bike lanes, especially protected ones, create a physical barrier between bicycles and motorized vehicles that provides road safety. Sharrows, however, do not provide such space, making them rely on traffic and safety officers to keep watch for enforcement. Therefore, sharrows can be seen as a tradeoff between infrastructure and enforcement: they provide a small level of safety (assuming proper enforcement of guidelines) without the need for more significant infrastructure investment.
If sharrows are to be effective, there needs to be a clear framework of laws and regulations to set expectations for both cyclists and motorists when they are on these road markings. This can be achieved through increased awareness like a promotion campaign that is designed to educate and inform road users on the rights and obligations that come with this use of the road, and traffic officers to enforce the regulations. After all, "sharing" will definitely mean different things to different people so it's important to have a common understanding what "sharing" implies.
Summary
In conclusion, sharrows and bicycle lanes are both useful tools for providing bike-friendly roads. Sharrows are pavement markings that indicate a shared lane for cyclists and motorists, while bike lanes provide a dedicated space for cyclists and help to reduce the risk of collisions. While sharrows are beneficial in some ways, they should not be widely used and can be dangerous if not properly implemented.
To ensure safer roads for everyone, it is important for governments, cyclists, and drivers to understand the differences between sharrows and bike lanes and have proper laws and regulations that govern how they should be used.
In our next blog post, we will discuss the interactions between PUVs and bike lanes and how they complement each other. Choosing one does not necessarily mean giving up the other.
Sources: The National Association of City Transportation Officials (NACTO) Urban Bikeway Design Guide on Shared Lane Markings, LTO NCR, Flow's Sharrow Markings Best Practice Guidance Note