Sakay is most known as the app providing the best commuting directions in Metro Manila. Since our launch, we've helped commuters get around by filling information gaps in the megacity's chaotic transport system. But we're more than just a user-facing application— Sakay can solve age-old transport challenges with our Mobility-as-a-Service solutions!
Sakay enables cities, transport operators, transit authorities, and corporations to transform the urban mobility landscape. Our solutions make it easy for our partners to launch, scale, and optimize their intelligent transportation and mobility services, making the commuting experience of millions more convenient.
Our Solutions
Transport Management System
We've built a transport management system that helps operators work more efficiently and improve service quality. Our technology understands all types of public utility vehicles and allows operators to plan, create, and edit routes conveniently. It lets them encode routes directly into our database and publish them to the public Sakay app with the push of a button!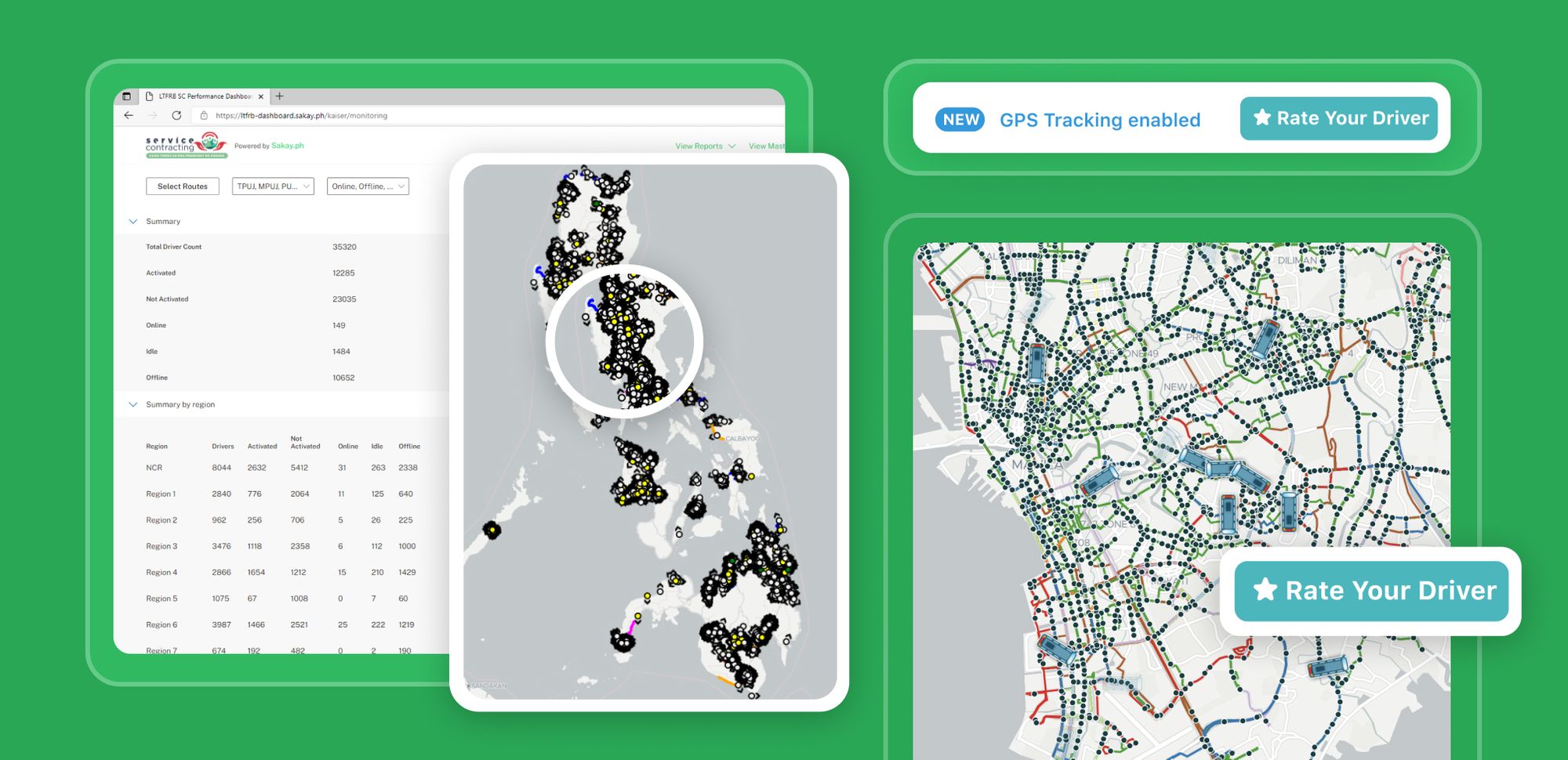 Our system can also track GPS locations in real-time, allowing operators to monitor various  KPIs and show passengers exactly where vehicles are. It generates reports and analytics, making it easy to spot trends and make data-driven decisions.
We recently made this available to government bodies such as the Office of the Vice President, the LTFRB, and the Pasig City Government. It has expedited the deployment of their new transport services and has helped understand on-the-ground transport trends.
This can also be utilized by enterprises to create safe and convenient transportation services for employees.
Booking
One of the biggest challenges commuters face is finding rides. Whether they plan to take a jeepney or a bus, there is no ride guaranteed. So we created a booking system that allows commuters to reserve seats ahead of time. With advanced features like live-tracking, ETA, and occupancy rates, users get an accessible, convenient commute experience.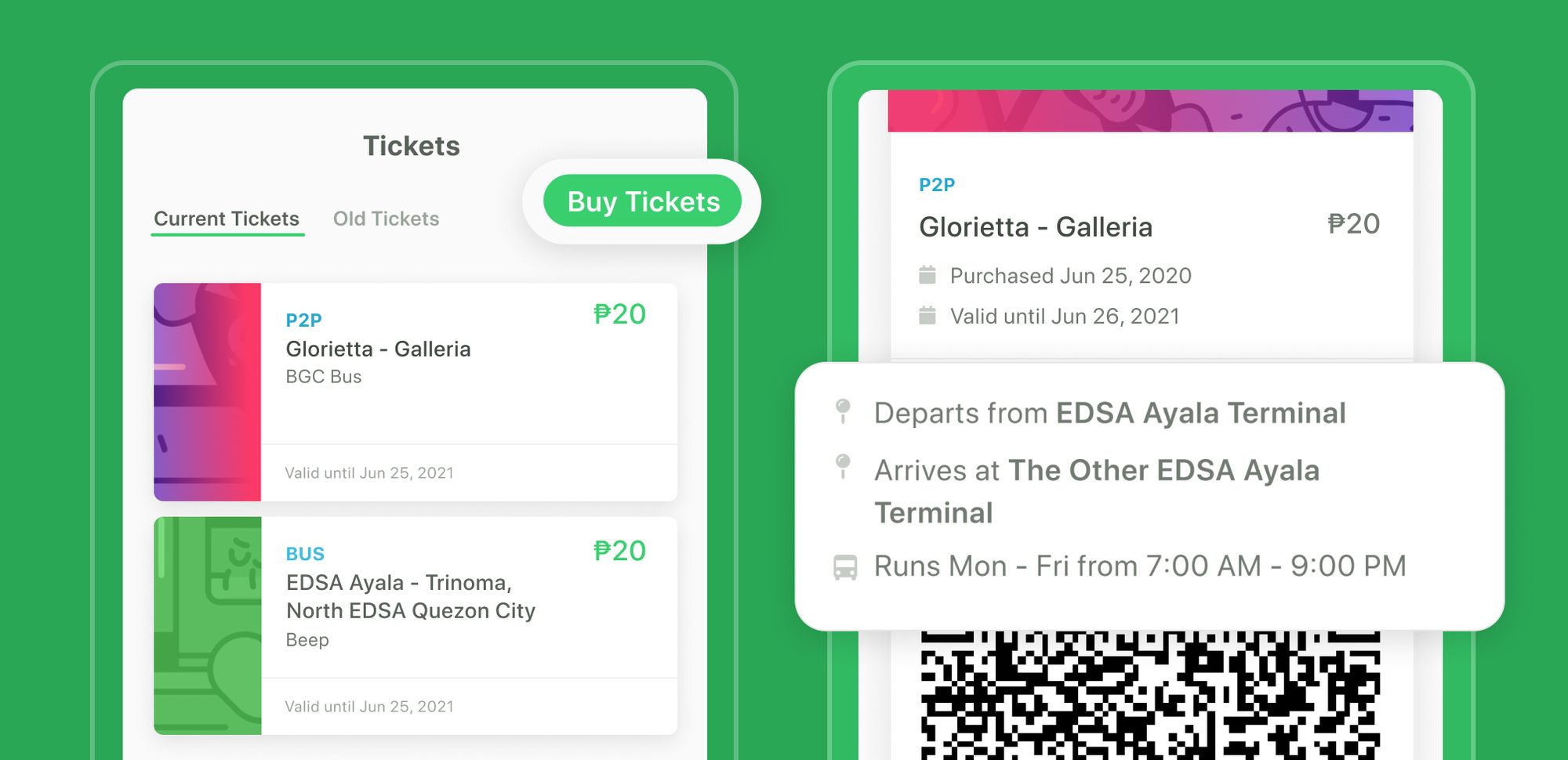 This technology makes it easier for operators to reduce in-vehicle and in-queue congestion. It also helps forecast demand for coverage in existing areas. The system is designed for flexibility; it can be used to book scheduled or on-demand rides, on fixed or dynamic routes.
Our Booking technology also integrates very well with our next solution!
Payments and Ticketing
We are very excited to share that users will soon be able to pay their fares via the Sakay app, in partnership with Beep, GCash and Paymaya!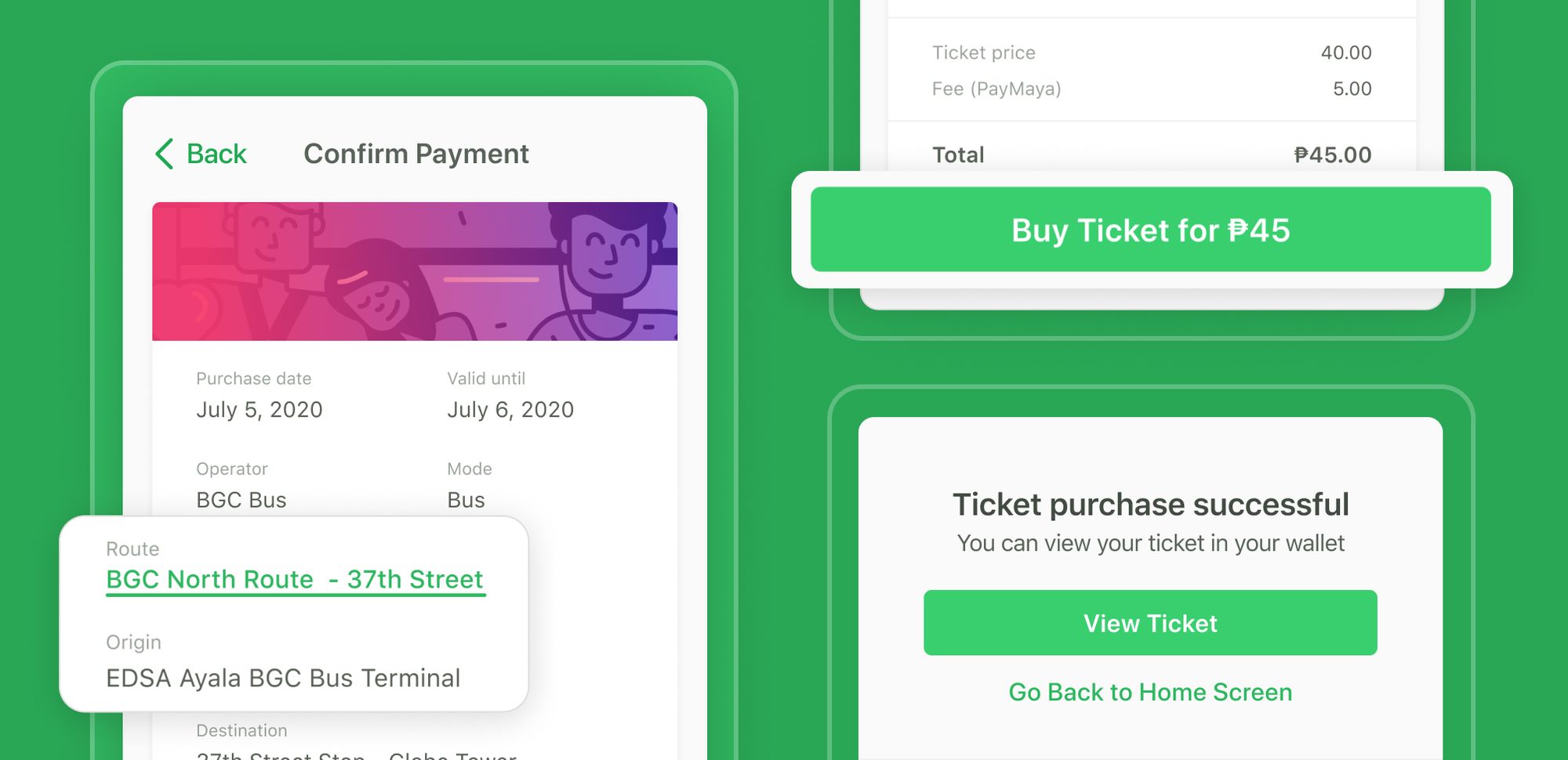 Sakay's digital fare collection system makes cashless commuting possible. It enables passengers to pay for tickets on-demand, from anywhere. Passengers  simply present a smart card or digital code linked to their accounts upon boarding and drop-off, and the fare is automatically billed to their credits.
We believe that using a digital system to collect fares and distribute tickets saves time and increases efficiency. When compared to manually collecting fare and paying in cash, a multi-wallet compatible payment platform is less expensive and easier to maintain. This allows agencies and operators to devote their full attention to providing riders with safe, dependable, and convenient transportation.
We are excited to become a platform allowing multiple payment providers to reach over 500,000 commuters nationwide!
Urban Mobility Intelligence
Apart from providing the best technology for both commuters and transport operators, we are also proud of the comprehensive transport data we've collected, checked and compiled over the years, from sources including government regulators, NGOs, cities, PUV operators, passengers, and Sakay App users.
With this data, we generate unique insights that help solve complex transport problems. We can analyze when, where, and how commuters ride public transport or evaluate PUV utilization, road congestion, and route optimization.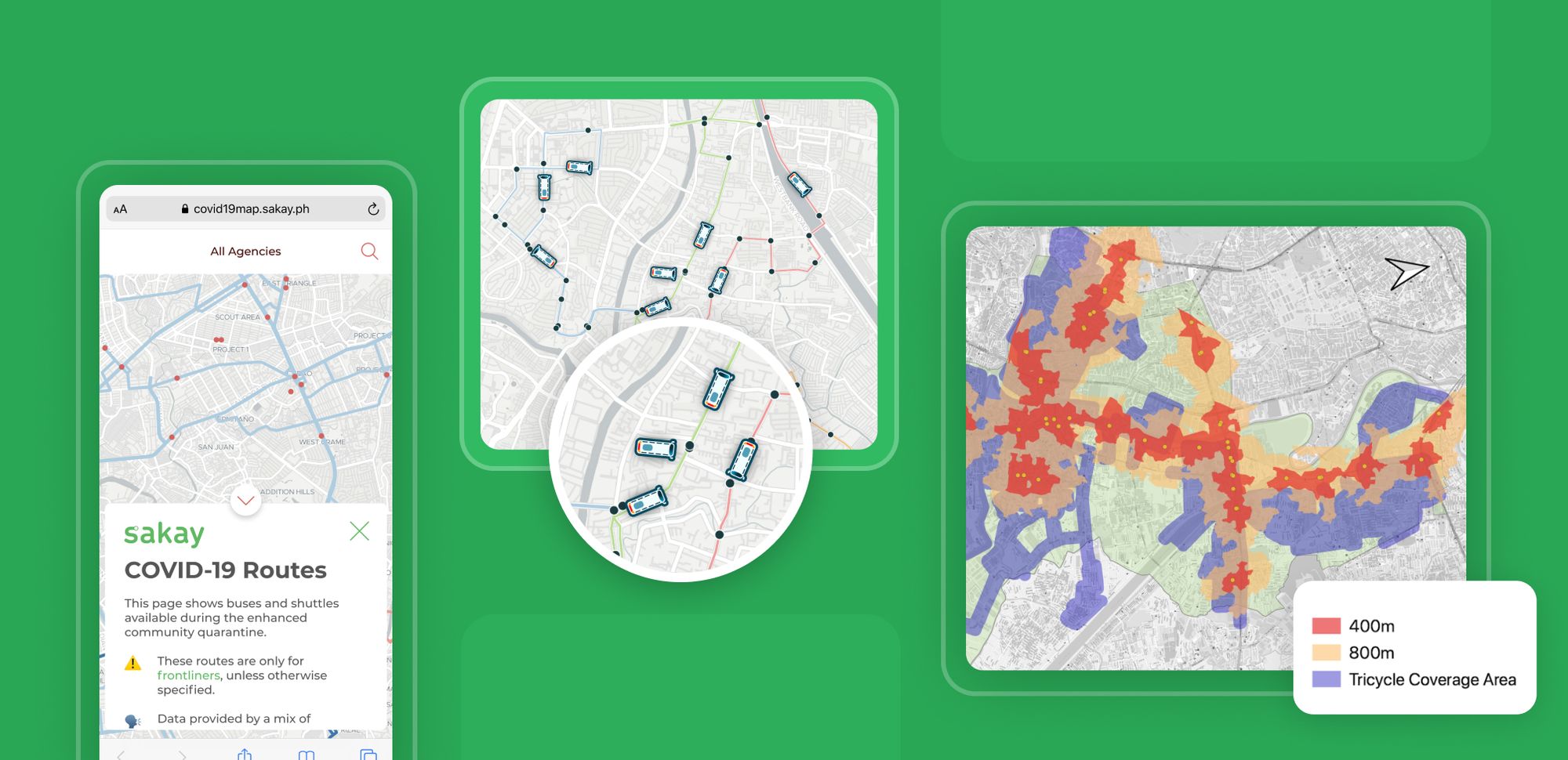 During the pandemic, we provided Pasig City's transport management office the tools to map their transportation services. We also evaluated transit network accessibility throughout Metro Manila during the ECQ and compared it against user searches to identify hotspots and underserved areas, helping them improve their service.
We've Got You Covered
As a navigation app, our goal goes beyond just giving commuters directions. We want to help cities, estates, urban planners, and the government improve the quality of transport itself. As cities continue to grow at a rapid pace, the urban mobility landscape needs to keep up.
We offer a constantly-expanding toolbox of solutions that help companies improve efficiency and realize their intelligent transport goals. We're having an incredible time helping out our current partners, and we'd love to have you along for the ride!
If you want to know more about how Sakay can leverage its solutions and experience to help you, please get in touch at contact@sakay.ph.