One kind of problem that gets reported to us are for places being in the wrong location. Some search results have the address correct, but when selected are in a completely different place. In Sakay, the search is handled by Google Maps, so you'd have the same problems showing up there as well.
For most cases, Google Maps actually works pretty well, and it performed better than all the alternatives we've tried. That said, nothing is perfect. A lot of search results are usually off the mark by maybe a few hundred meters or so, but those would be less likely to be reported.
One thing we've noticed is that when a result is wrong, there is usually another result which is the actual correct one. This lets us do things like routing from a place to itself. An example of that would be Crowne Plaza which is just slightly under a kilometer off from its actual position.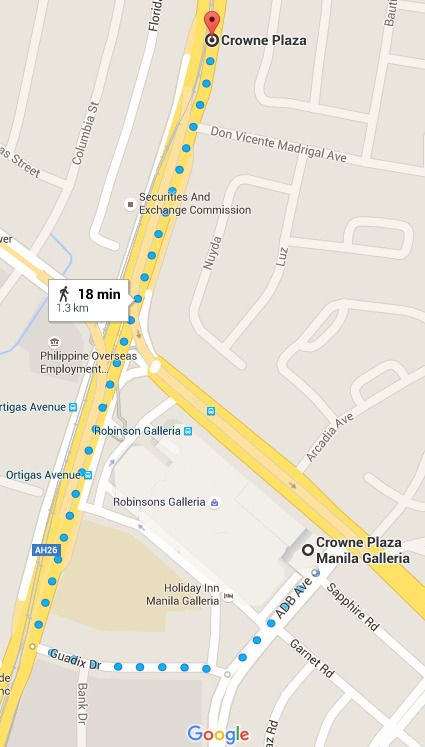 The things that actually get reported to us though are the really egregious ones that are kilometers off the mark. One example is an Ali Mall in Tandang Sora. It should be in Cubao, about 7 kilometers away.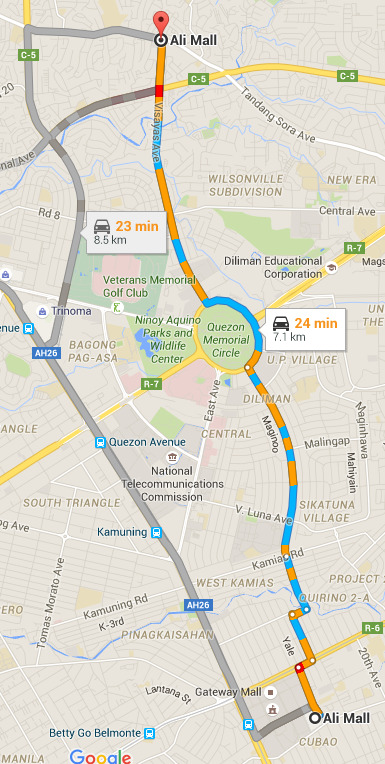 Another one that was reported is the Securities and Exchange Commission being near Quezon Avenue. It should be in Ortigas, also about 7 kilometers away.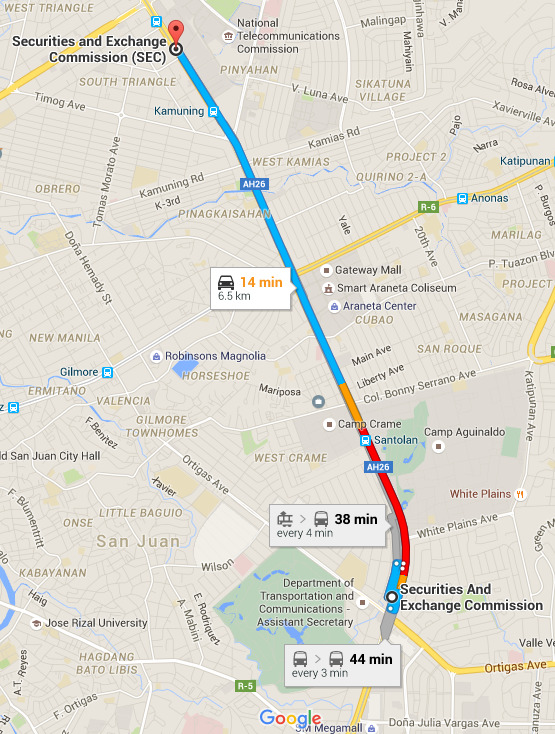 If a user wasn't familiar with the area, this would be really bad. So how do we fix it? Google Map Maker lets people fix issues with their map. You can look for the duplicates and delete them yourself. That said, there will probably be some delay before the fix is approved and released, but that should get it fixed.