In September 30, 2019, transport groups staged a nationwide transport strike (including Metro Manila). To minimize the impact to the public, multiple LGUs deployed their own public transport to be used for free. Were they able to cover the affected areas effectively? Let's look at how Pasig's Libreng Sakay fared!
The Pasig Transport Office published an informative list of their routes. These had fixed stops, which was a good step towards a more formal transportation network. Unfortunately, we weren't able to publish them on Sakay in time for the strike. We promise to be faster next time!
Nevertheless, one useful post-event analysis is the coverage areas of these routes: ideally, a stops should be reachable within a reasonable walking distance (somewhere between 400 meters to 1000 meters) from any point in the area. Below is the coverage for the Pasig Transport Buses in Pasig City assuming 400 meters, and 800 meters walking distances: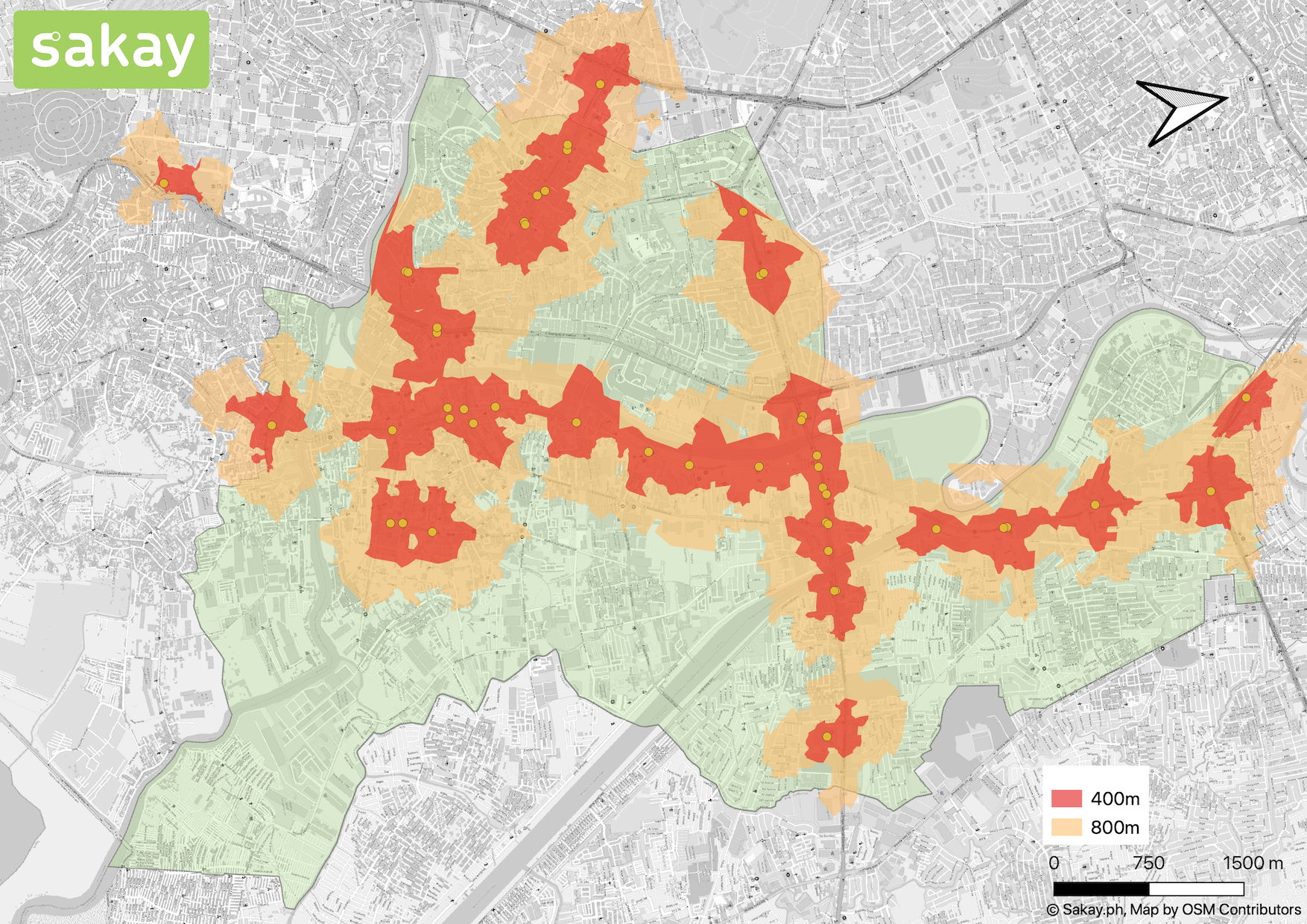 Although the coverage is good, covering the "spine" of the city, there are still gaps, especially zones at the edges of the city. However, tricycles were not included in the strike. Thankfully, we worked with Pasig Transport to map out the tricycle terminals and zones within Pasig City.
So if we take areas served by tricycles into account (Sakay supports tricycle routing!), the coverage expands quite a bit, covering a lot of those areas. Note that our tricycle database is still incomplete. The large gaps remaining are areas that haven't been surveyed yet, not areas that are without tricycles: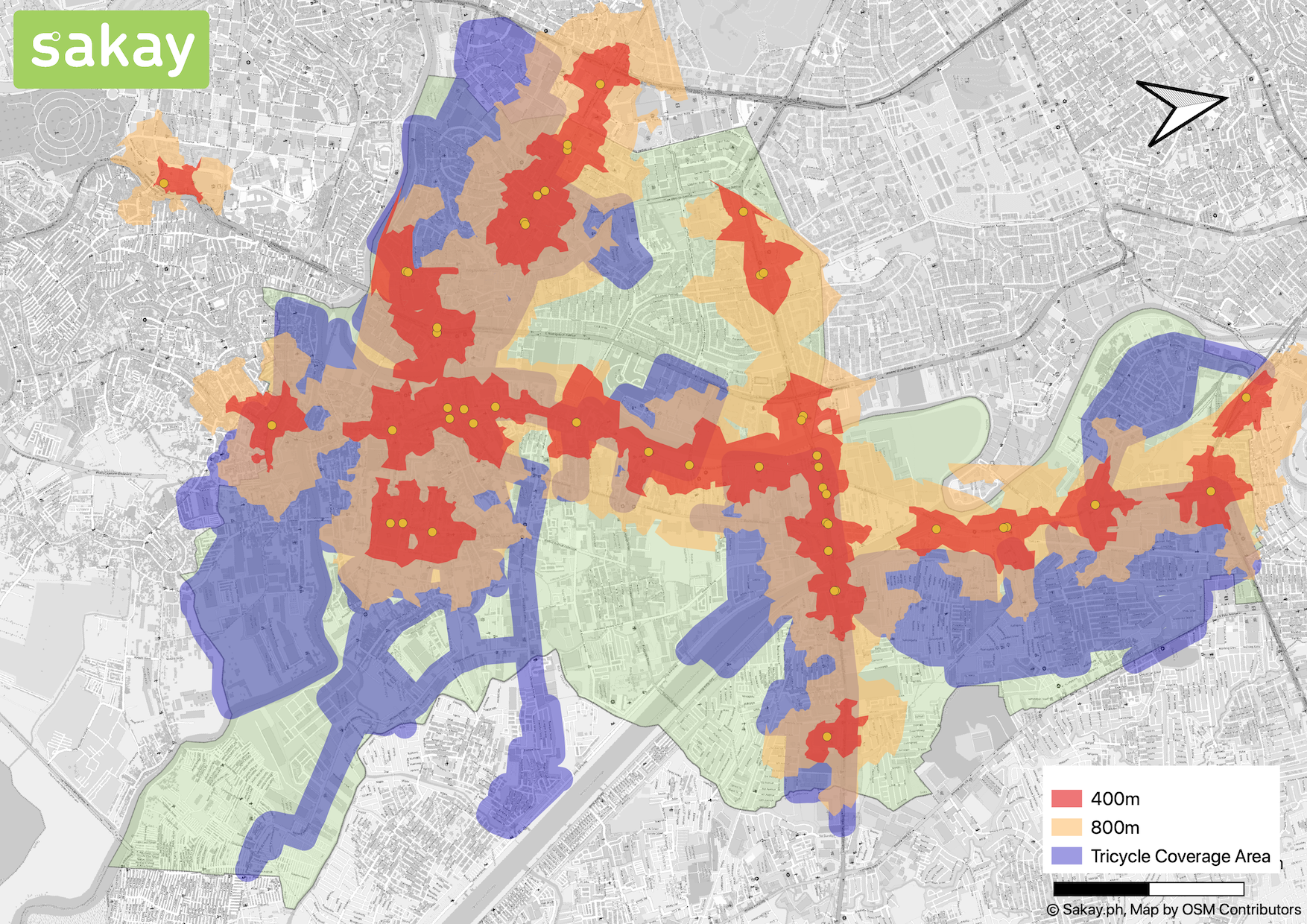 Coverage is one of the qualities a good public transit network should have. In this aspect, Pasig City's "Libreng Sakay" response to the transport strike was a success, allowing solid coverage of the city despite the conditions. This also illustrates the importance of Tricycles as a last-mile transportation option for many cities.
In the future, Sakay.ph will strive to notify and include these service changes. It's available in iOS and Android and has P2P (see our comprehensive list) and UV Express routes. So download now to stay updated!
Special thanks to Pasig Transport for their cooperation. If you're an LGU who wants to do similar analyses, don't hesitate to contact us at contact@sakay.ph!